Prof. Jane Agyemang
The selection of Prof. Naana has gingered many Females in Ghana and the world at large.
Two of the most powerful women in media have reacted after the biggest announcement by the NDC was made yesterday July 6. These are Deloris Frimpong Manso popularly known as Deley and Nana Aba Anamoah.
A television Diva, broadcaster and Director of Programs at GHOne TV Nana Aba Anamoah took to her Twitter handle as she heard the announcement on the selection of Prof Naana as a running mate to former President John Mahama. She wrote, Prof. Jane Naana Opoku Agyeman Confirmed. Take a look at her posts below: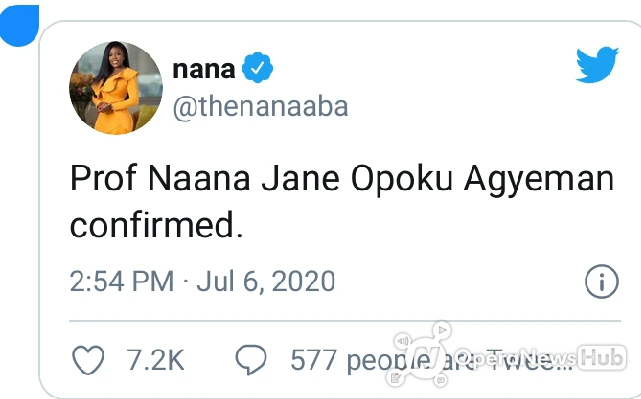 Delay is the host of Delay show and have been in the media for a very long time. The Delay Show is a talk show that turns to interview industry players in Ghana and the diaspora as well.
Delay took to her social media handle Instagram and wrote that she got goosebumps when she heard the news from the NDC. She wrote
Whhaattttt 😍😍😍😍😍 Is this true????? The glass ceiling has been shattered… Goosebumps….. A proud day for Ghanaian women and every African woman for that matter!!!!! Empower the female!!!!
Women constitute about 52 per cent of Ghana's population. Despite this, they are under-represented in governance, decision-making positions and other significant areas of the economy in Ghana. It is no doubt that many congratulatory messages are coming in from social media.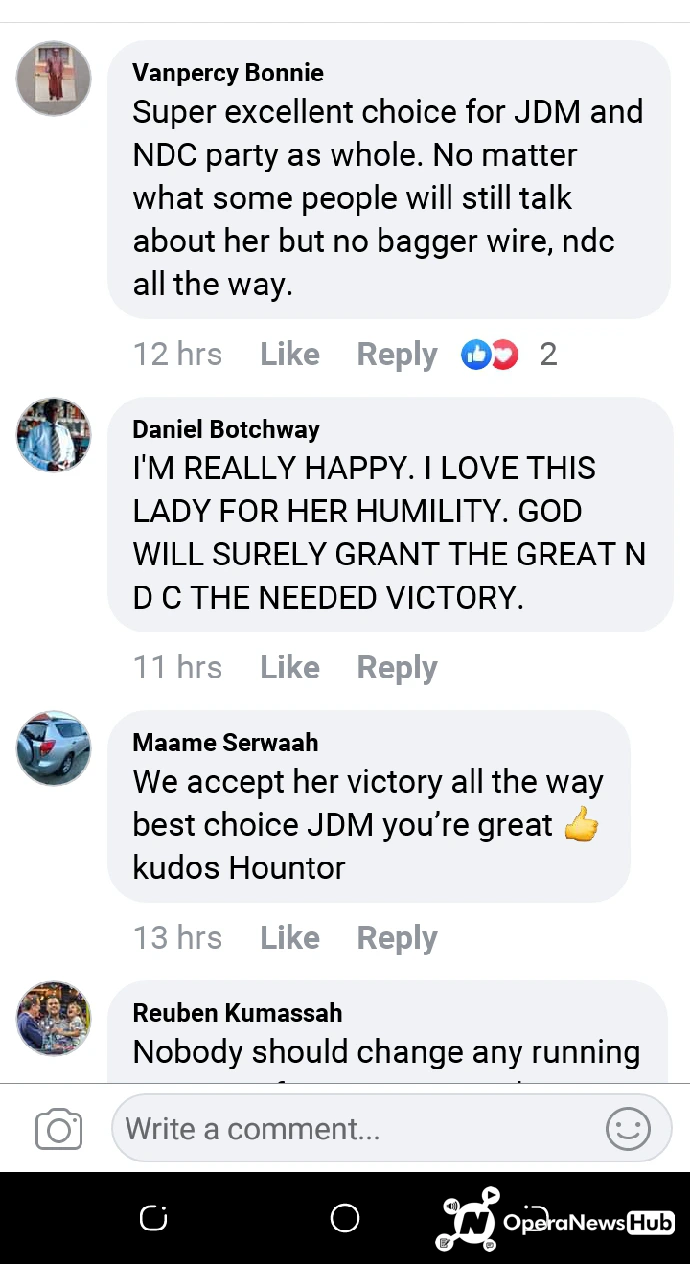 At least, the action taken by the NDC is a step in right direction of bringing in the first femel Vice President.
Source: Operanews